First of all I apologise for this lessons learnt post being uploaded before the full WIP thread has been constructed.
Just to fill you in P 31 -34 on the WiP thread is about getting my horn to work

Upper Steering Column Re-Assembly
As many of you they are tempromental things on a S1 any way myself and Geoff (A member on here but not yet introduced on the Welcome forum) have been doing a lot of testing on the horn & relay etc. My wiring in the car is atroxious, all the colours are wrong but we fathomed it out. After getting a new horn kit I removed the upper steering column and stripped it down.
Diagram below for those who havent done it yet.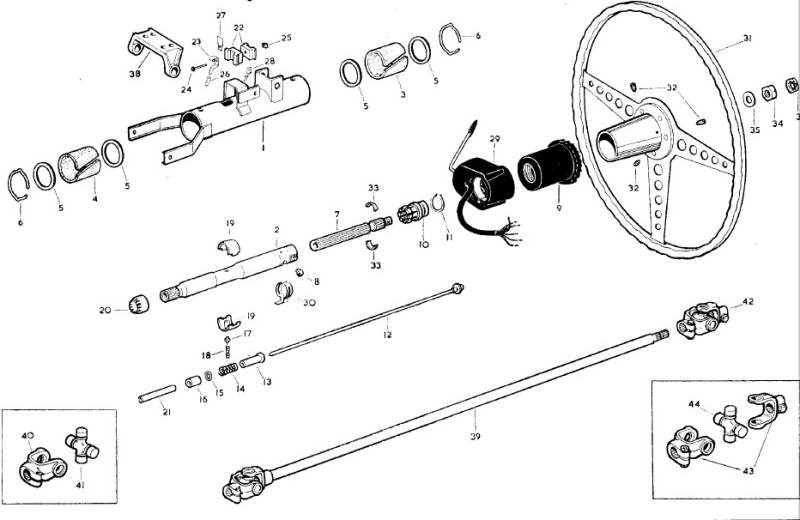 Anyway I put it all back together and after a bit of fiddling & I heard that horn note
The only problem was after my test drive I realised I couldnt pull steering column so the wheel was nearer me.

Obviously, when Id been trying Id ruined the button

On stripping it down I found with the stop button out Part 8, therefore Part 7 and 2 wouldnt slide in and out of one another

as you can see here Part 8 is knackered after tightening in with fingers it was a bugger to get out I used an adjustable spanner very carefully

Here it is against it replacement. Now not made I was lucky to get one - Thanks Andy

Hutsons
I slid the slip ring part 20 off the end and the spring and as you can see the spring has got caught and undone
Luckily I had a spare (the old one) so with everything stripped down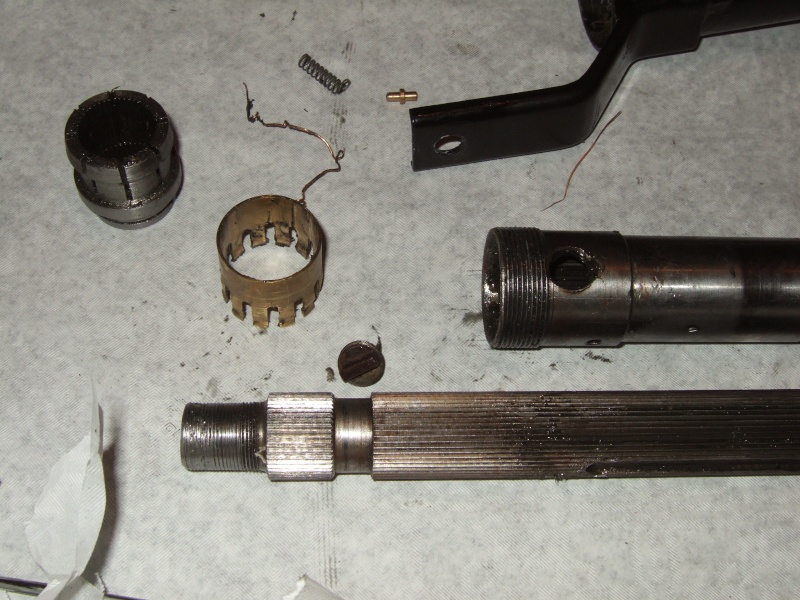 Give it all a good grease when re assembling (keep the rust at bay

)
Then putting the spring back in carefully:-
Don't let go of the spring to early or it will ping out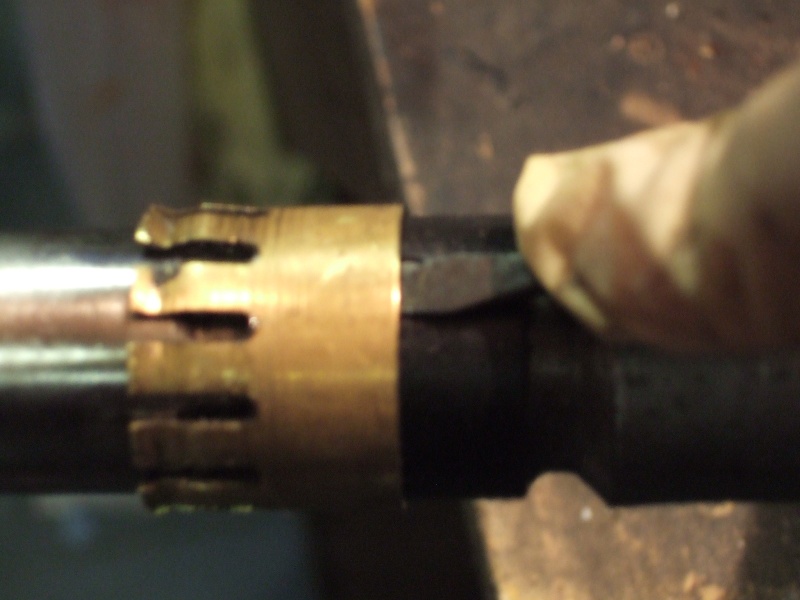 So after boths end are back together slide it in Part 1 the Outer Tube Assembly and refit back in the
Job then sorted
Lesson - Make sure the spring is in the hole properly and not caught